ABOUT US
Penny Candy Books is an independent children's book publishing company based in Oklahoma City, Oklahoma, and Greensboro, North Carolina. Founded in 2015 by poets Alexis Orgera and Chad Reynolds, Penny Candy released its first title in the fall of 2016. Our imprint, Penelope Editions, released a coloring book in 2017 and will publish its first middle grade novel in 2020.
Small press. Big conversations. is our tagline because we think kids can handle big ideas. In fact, we think tackling sometimes uncomfortable and complex topics with kids is key to growing healthy, sensitive, multi-perspective-seeking adults who care about our planet and creatures who exist here. In addition, all kids should have a chance to see themselves in books. So, we have a twofold mission: to create conversations and to publish children's literature that reflects the diverse realities of the world we live in, both at home and abroad. This means seeking out books by and about people and subjects that speak to and from a broad range of human experience.
Just some of the love we've gotten in our first 3 years:
° Booklist Review of the Day ° Starred reviews from Booklist, School Library Journal, Kirkus, and Publisher's Weekly ° Paterson Prize Honor Book ° Oddest Books of 2018, Betsy Bird/School Library Journal ° Lee Bennett Hopkins Poetry Award Honor Book ° Best of Middle Grade, Kirkus ° Best of Poetry, School Library Journal ° Cybils Finalst ° National Council of Teachers of English Notable Poetry ° Recommended lists from In the Margins, Evanston Public Library, Denver Public Library, and The Children's Book Review, and Reader's Digest ° International Youth Library's White Ravens List
The Team
Chad Reynolds is the co-founder of Penny Candy Books. A graduate of Emerson College's Writing, Literature, and Publishing Program with a Master's in Creative Writing, Chad is the author of five chapbooks of poetry. He is the co-founder of Short Order Poems, a performance art group that brings poetry to people in surprising ways, but mostly via old typewriters. Prior to Penny Candy Books, Chad worked as a commercial insurance broker with a focus on renewable energy projects and as an English teacher. He lives in Oklahoma City with his wife, two sons, and a dog.
Chad's favorite picture book as a kid was A Visit to William Blake's Inn by Nancy Willard with illustrations by Alice and Martin Provensen. His favorite picture book as an adult is Duck, Death and the Tulip by Wolf Erlbruch.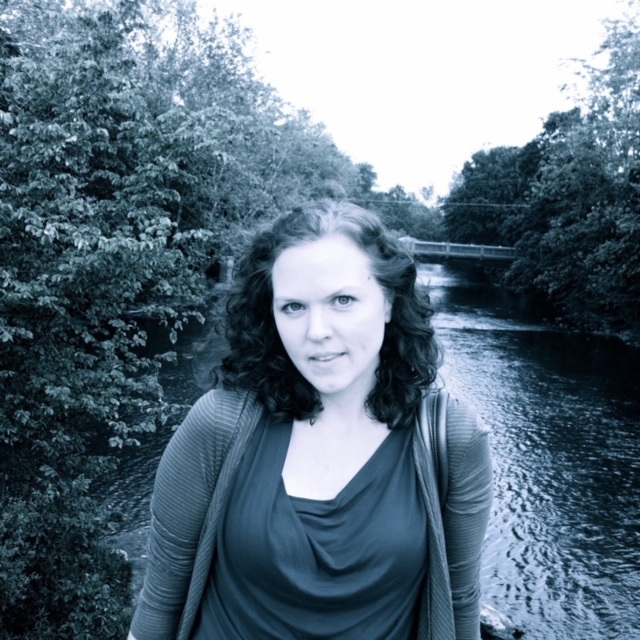 Our book designer, Shanna Compton, began writing and illustrating books as a kid, whenever she found herself in front of a stack of blank pages, an activity she has never ceased. She is the author of several collections of poetry and runs a small poetry press and print studio on the Delaware River in New Jersey. As the the book designer for Penny Candy Books, it's her job to bring together the work of the authors and illustrators in an engaging final form, which means she spends an extraordinary amount of time thinking about typefaces and gutter zones.
Some of her favorite picture books are The World Is Round by Gertrude Stein, illustrated by Clement Hurd; Bronzeville Boys & Girls: Poems by Gwendolyn Brooks, illustrated by Faith Ringgold; Seasons by the French artist Blexbolex; and anything written and/or illustrated by Isabelle Arsenault.
Alexis is the co-founder of Penny Candy Books. She graduated from Emerson College with an MFA in creative writing, where she and Chad struck up a friendship. Alexis is the author of two books of poetry and a forthcoming memoir-in-fragments. Over the years, Alexis has taught high school and college writing, edited for various literary and city magazines, and sold books at bookstores in Florida, Georgia, and Oregon. She currently lives in North Carolina with her husband and two cats where she enjoys hiking, writing, and exploring.
Her favorite books as a kid were Jenny Partridge's Oakapple Wood series and not-a-picture-book but a 1975 album/movie/Broadway show called Really Rosie with lyrics by Maurice Sendak and music by Carole King. Genius. Oh, and J.D. Polson and the Liberty Head Dime about a poor armadillo who strikes it big, becomes president, and discovers that it's lonely at the top. Those are pretty much still her favorites, along with a mile-long list of others.
Kat Montgomery, intern extraordinaire, is a poet living in Savannah, GA. She received an MFA in Poetry from Bennington College (2019) and her BA in Literature and Writing from Mercer University (2015). She believes sharing stories is the most important way to understand not only ourselves, but those who are not like ourselves.
Ariel Felton, Penelope Editions managing editor, is a writer and editor currently living in Savannah, Georgia. She holds a B.F.A. in English from Valdosta State University and an M.F.A. in writing from the Savannah College of Art and Design. Ariel writes mostly creative nonfiction and personal essays, often dealing with issues surrounding race, women, and the South. Her essays have been published in The Progressive, The Bitter Southerner, Under the Gum Tree, Scalawag magazine, and Reductress. She also writes a book review column "Well, Lit," published monthly in Do Savannah.
In her spare time, Ariel likes to bake and annoy her two cats, Huckleberry Finn and Mary Jane. Her favorite YA books include Wringer by Jerry Spinelli, the Harry Potter series, and Monster by Walter Dean Myers.
"Our lives begin to end the day we become silent about things that matter."—Dr. Martin Luther King, Jr.
"It is not our differences that divide us. It is our inability to recognize, accept, and celebrate those differences." —Audre Lorde